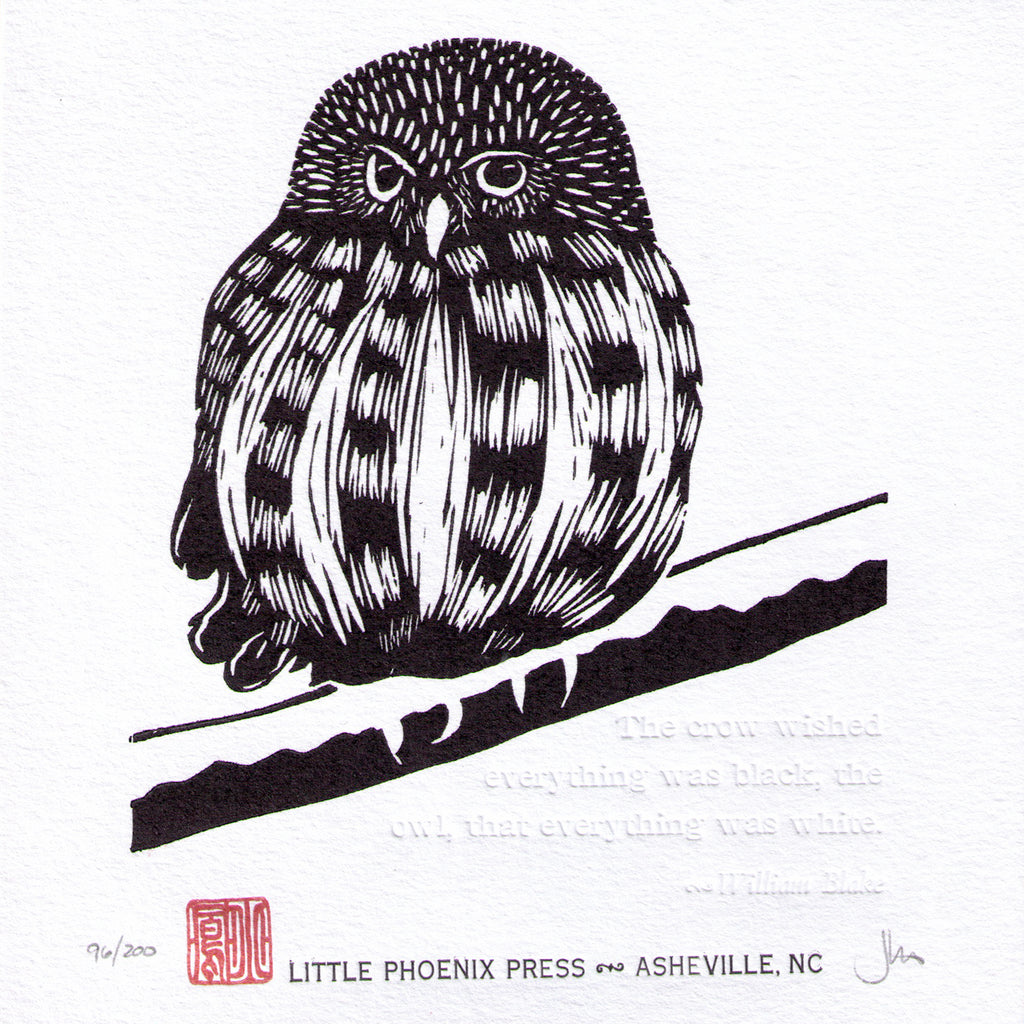 Black Owl
This is a limited edition letterpress print, printed from a wood engraving and hand-set metal type. The text is blind debossed; a deep impression printed without ink. It reads "The crow wished everything was black, the owl, that everything was white. ~William Blake"
Each print is individually hand printed from a vintage letterpress printing press.
Printed on Legion WILD paper, 6" x 6",  in an edition of 200. Each print is numbered and signed.