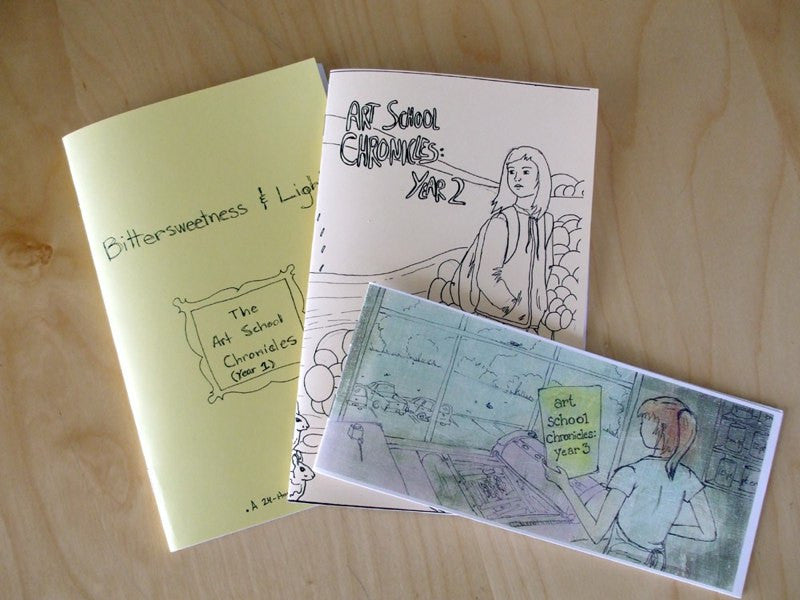 The Art School Chronicles - Set of Three
This is a set of three Art School Chronicles comics/zines; Years 1, 2, and 3.
These are comics I made every summer when I looked back over the past year during grad school.
Year one was basically a year of adjustment, exploration, and discovery. Year two was another year of adjustment (after transferring to a new school), and dealing with technicalities of printmaking. Year three is my "year of disillusionment".
Years one and two are 8.5" x 5.5", year three is 3.5" x 8.5". Cover colors may vary from what is shown in the photo.