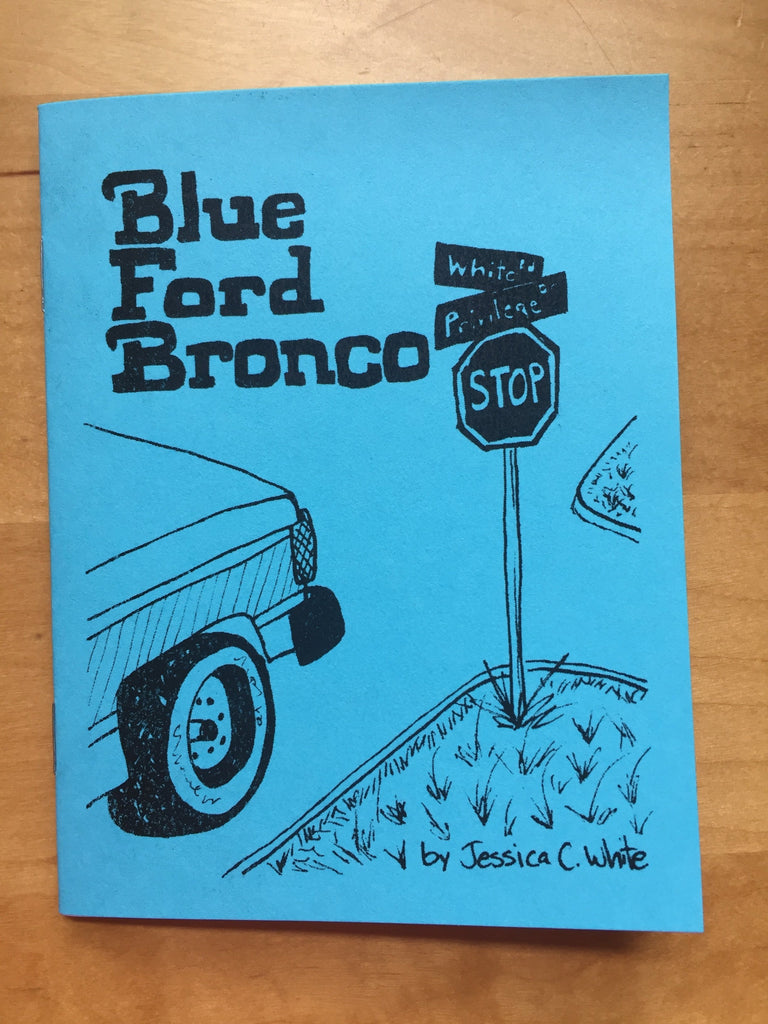 Blue Ford Bronco zine
This zine is about a series of traffic stops that happened to me in my early 20s, including one where guns were pulled by the cops and and pointed at me and my friend. It took 20 years of reflection, learning, and opening my eyes to realize what really happened. 20 photocopied pages, 4.25" x 5.5"
$3 for one copy, but extras (up to 5) to share *are free* - don't add them to the order, just let me know how many you want in the comments.