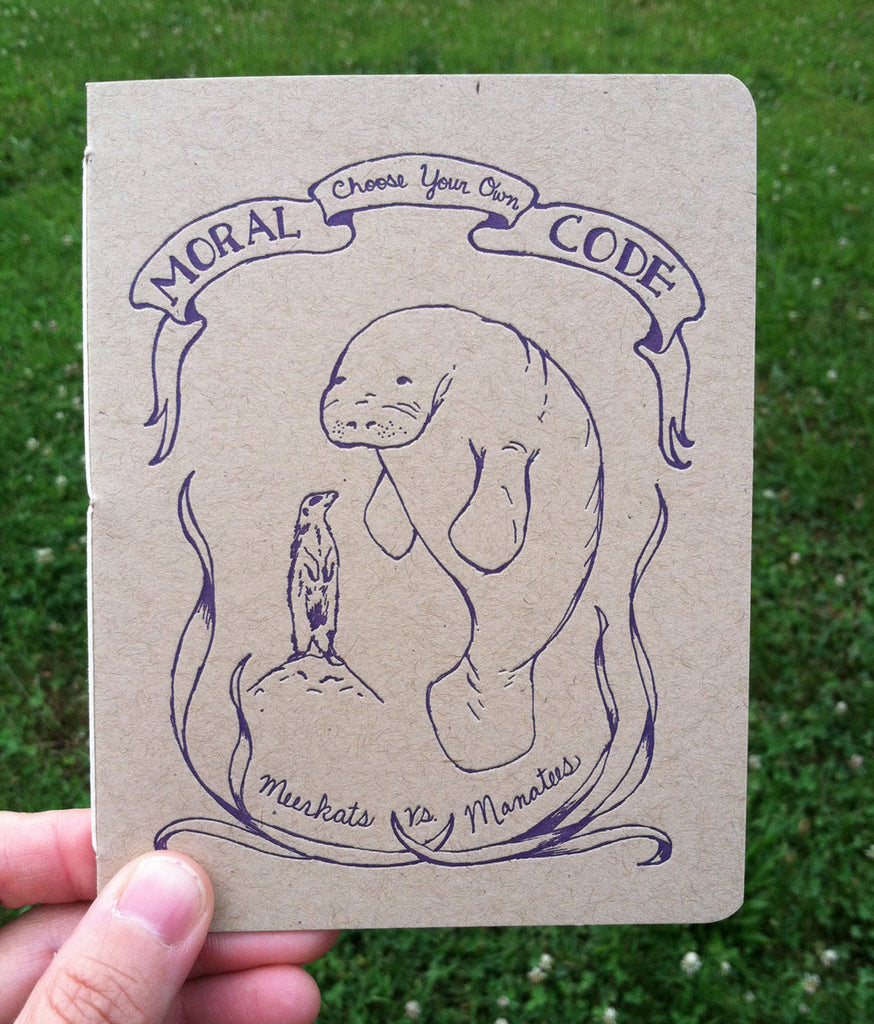 Choose Your Own Moral Code - Meerkats vs. Manatees
This is a coloring book zine that lets you color meerkats and manatees, then choose for yourself if they are good or evil. Some are technologically savvy, some are fat, some have babies, and one manatee is all alone. Share it with a friend with no moral code of their own!
Letterpress printed covers, hand bound with thread. 
16 pages, 4.25" x 5.5"