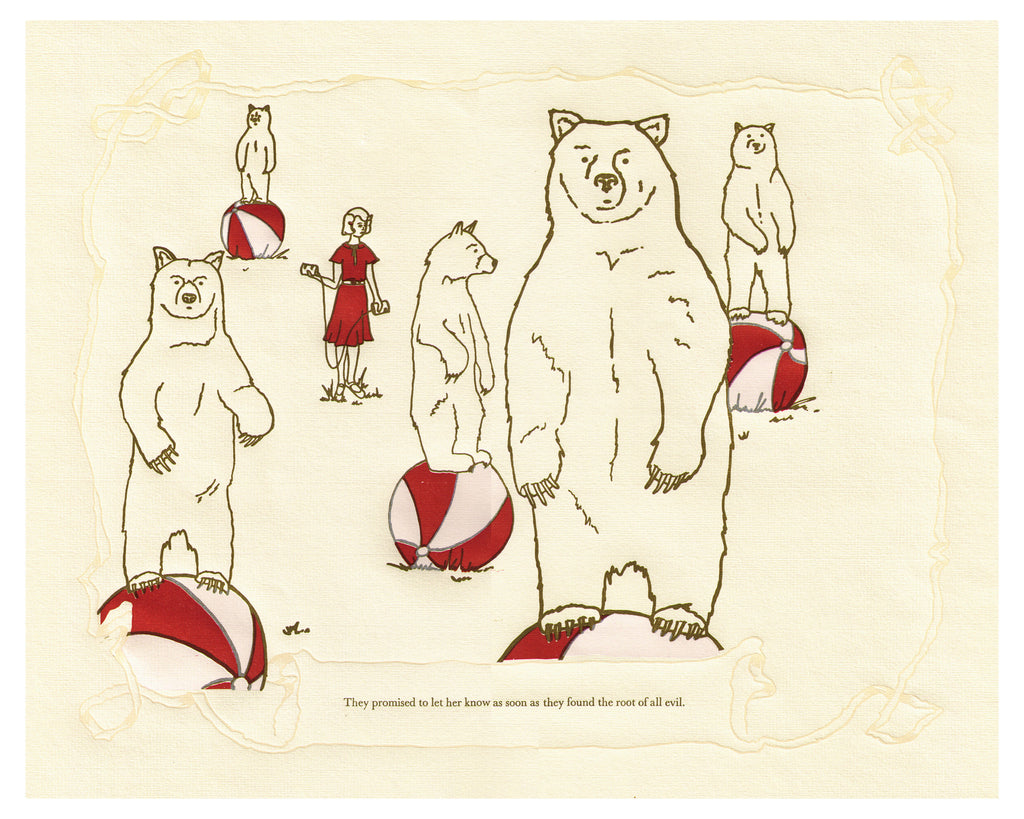 The Search - Ltd. Ed. Print
This is a letterpress print hand-pulled in a limited edition, as a part of the "Heavens to Betsy" series. Printed from photo-polymer plates of my own illustrations and original text. Each print was carefully made on a Vandercook press, with hand-coloring using colored pencils, on archival 100% rag paper. Signed and numbered by me, the artist.

Text says,"They promised to let her know as soon as they found the root of all evil."


X
Edition size: 105
Paper size: 12 x 16 inches
Ships flat.
**out of print