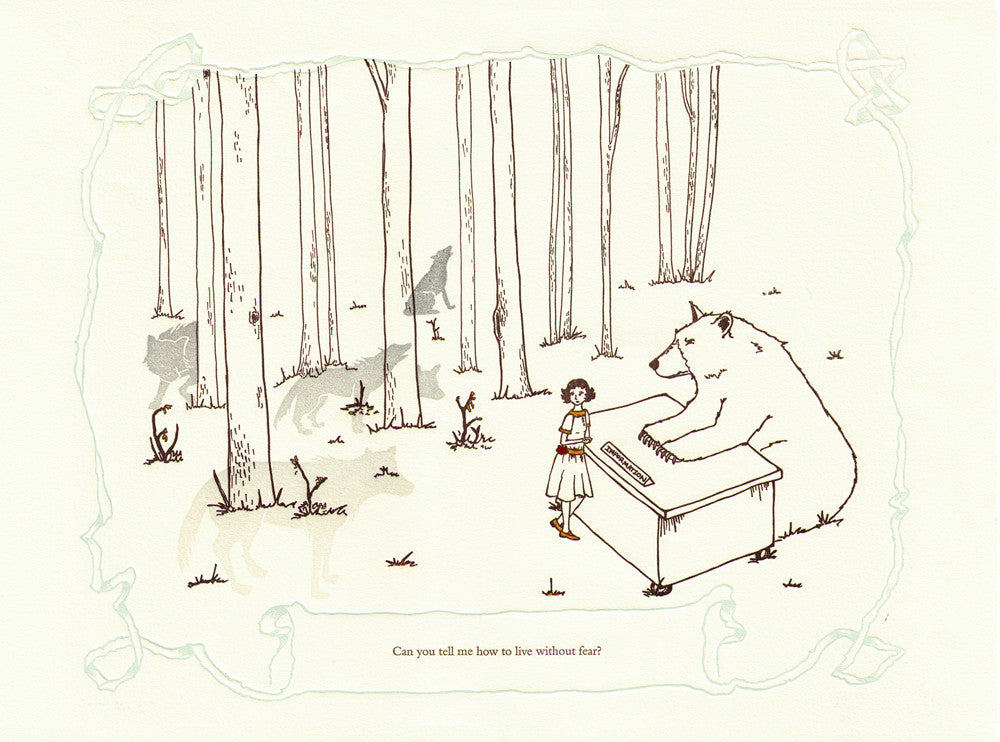 Information Desk - Digital Print
Most of my work is somewhat autobiographical. This scene never actually happened in real life, of course, but I've always tried to be brave, and find ways to find my courage. This print is about facing fears straight on (talking to the bear), but also knowing that some fears are unfounded (ghost wolves). 
Text says "Can you tell me how to live without fear?"
This is a digital reproduction of "Information Desk", a part of my "Heavens to Betsy" series that emulates the look of children's book illustrations. The original is a limited edition hand-colored letterpress print, made from photo-polymer plates and block prints of my own illustrations and original text.


This print is an 8"x10" inkjet print on archival paper, printed in an unlimited edition. Ships unframed, packaged in protective sleeve with stiff backing.