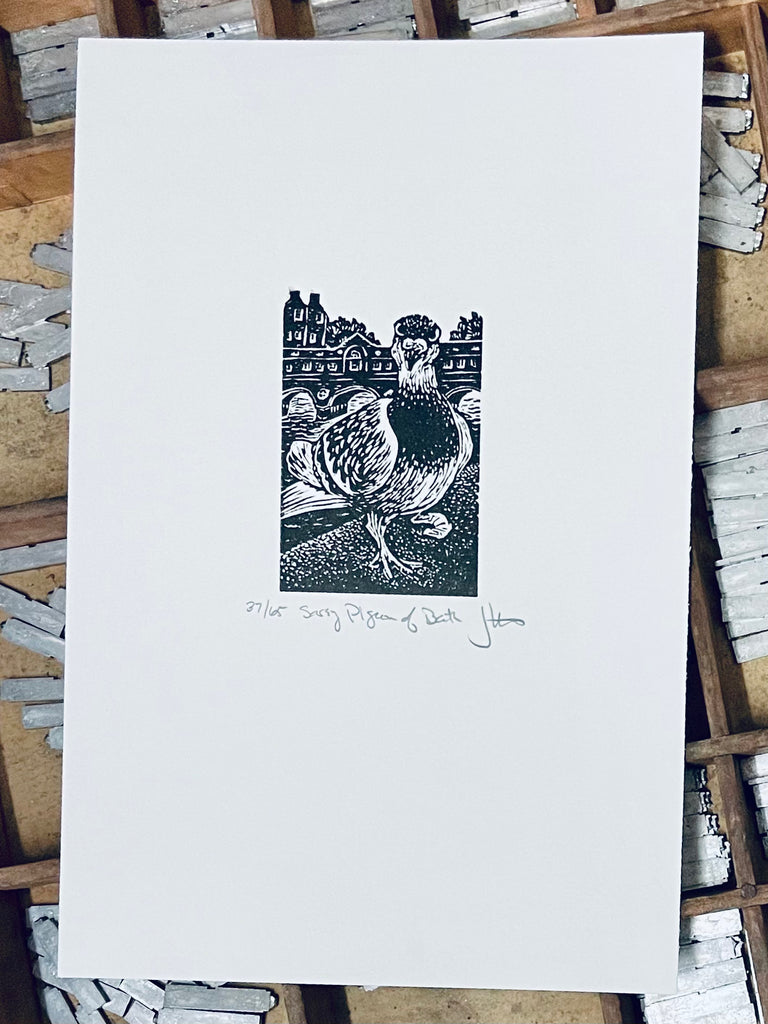 Sassy Pigeon of Bath
This sassy pigeon watched as I ate a delicious Cornish pasty at an outdoor cafe in Bath, UK. Until the very last bite, of course, where the powers of his sass overtook me and I handed it right over. I was curious about his gimpy foot, which looked a bit like a cooked jumbo shrimp, but impressed that it didn't slow him down a bit.
This is a limited edition wood engraving print, printed from an end-grain block of lemonwood. Each print is individually hand printed from a vintage letterpress printing press in Asheville, NC.
The block is 1.5" x2.5" printed on 5"x7" Mohawk Superfine paper, in an edition of 65. Each print is numbered and signed. Ships flat in a protective sleeve and backing.