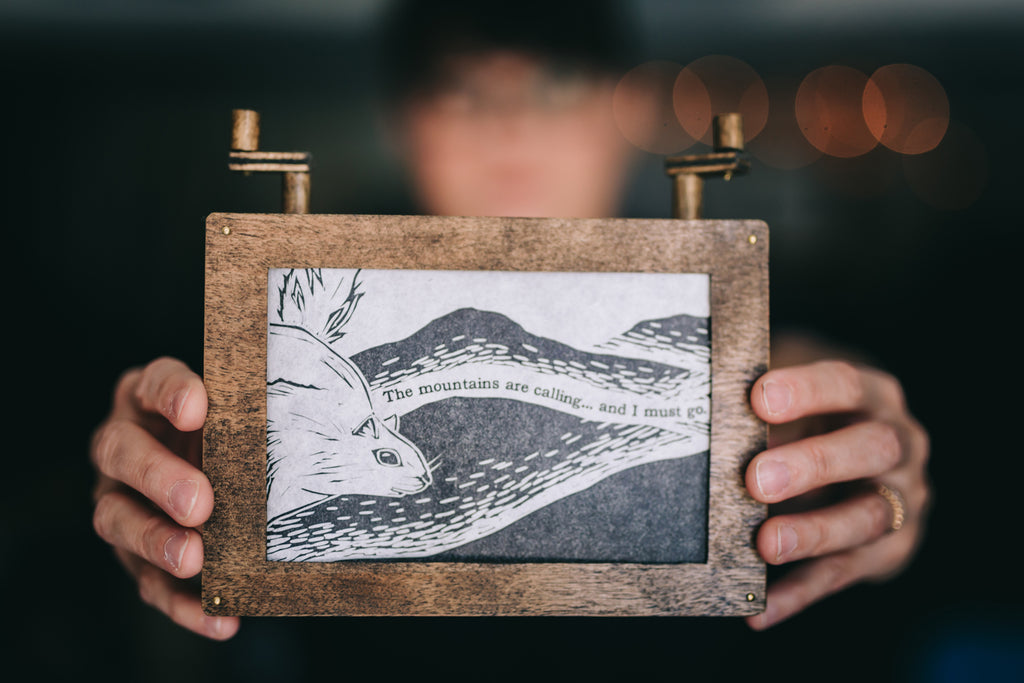 The Calling crankie
This is a hand-printed scroll housed in a wooden box with a hand-cranking mechanism, all individually made in house, from the hand-set metal type to the little rivets that let the handles spin as you crank to your heart's desire.
This one is about a city squirrel that follows a calling, eventually finding itself at the mountains; I like to think of it as my own story, in a way. The quote is by the ever-inspirational naturalist and environmental philosopher John Muir.
Linoleum cut printed on Japanese Kozo paper, printed in an edition of 30. Hand set metal type is Bookman Old Style. Not including the handles, it measures 5" high by 7" wide.
See a video here: https://jessicacwhite.com/blogs/news/new-crankies-finally