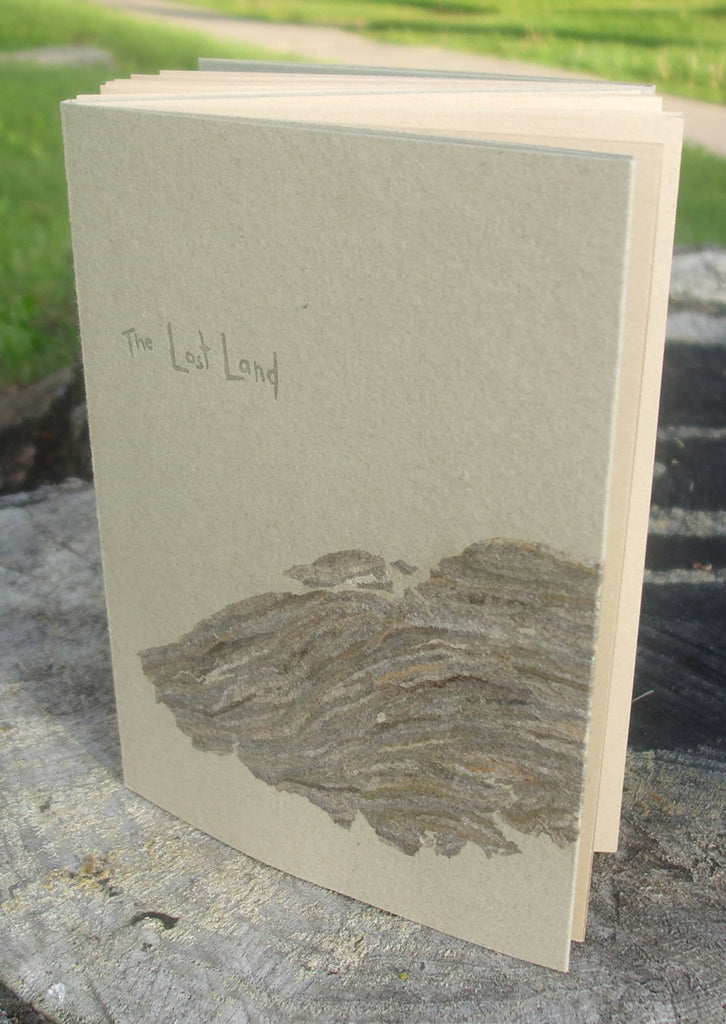 The Lost Land
This is a modern day fairy tale about Mnemosyne, a self-proclaimed "witch of memories" living in a cave located in an overgrown and crumbling playground. People come to seek her help, but ultimately it's up to each individual to construct a personal past and future. In the end, it's Mnemosyne who has no control of her own destiny, and is buried in the destruction of these ancient sacred grounds for the sake of commercial progress. The story is by Lawrence Pun, an award-winning author based in Hong Kong.
Letterpress printed in the original Chinese with accompanying English translation, bound as a dos-a-dos. English set in Bembo monotype, Chinese printed from photopolymer plates. Printed on Nideggan paper. Includes two frontispieces of drypoint intaglio prints by Jessica C. White. Cover is handmade paper by Twinrocker, decorated with pieces of hornet's nest.
5 x 7 inches. 34 pages. 2009, limited edition of 50.