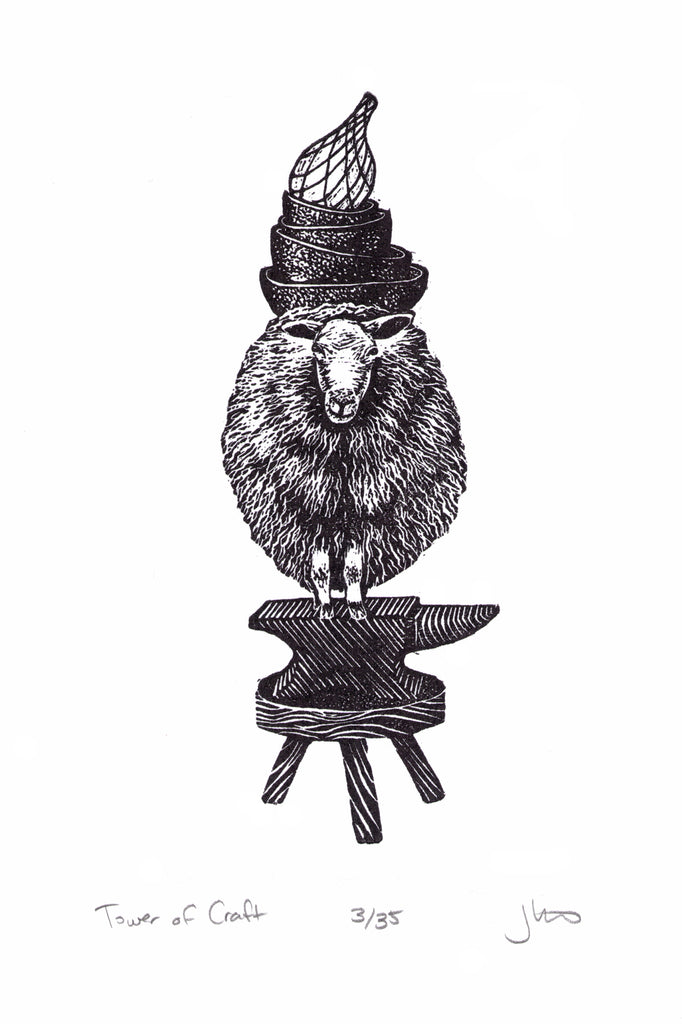 Tower of Craft
This is a limited edition relief engraving carved from a Corian block. Part of an image originally commissioned by the Southern Highland Craft Guild, this represents a variety of craft materials (from the bottom up): wood, iron, wool, ceramics, and glass. With all of these materials working together and represented by a print on paper, this is a fine example of the variety of craftsmanship that can be found in the Appalachian region that SHCG represents. 
Each print is hand pulled from a vintage letterpress printing press in my studio nestled in the mountains of Asheville, NC.
The block is approximately 2.5"x5.5" printed on 8"x10" Mohawk Superfine paper. This is an edition of 35 prints; each print is numbered and signed. Ships flat, unframed, in a protective sleeve.