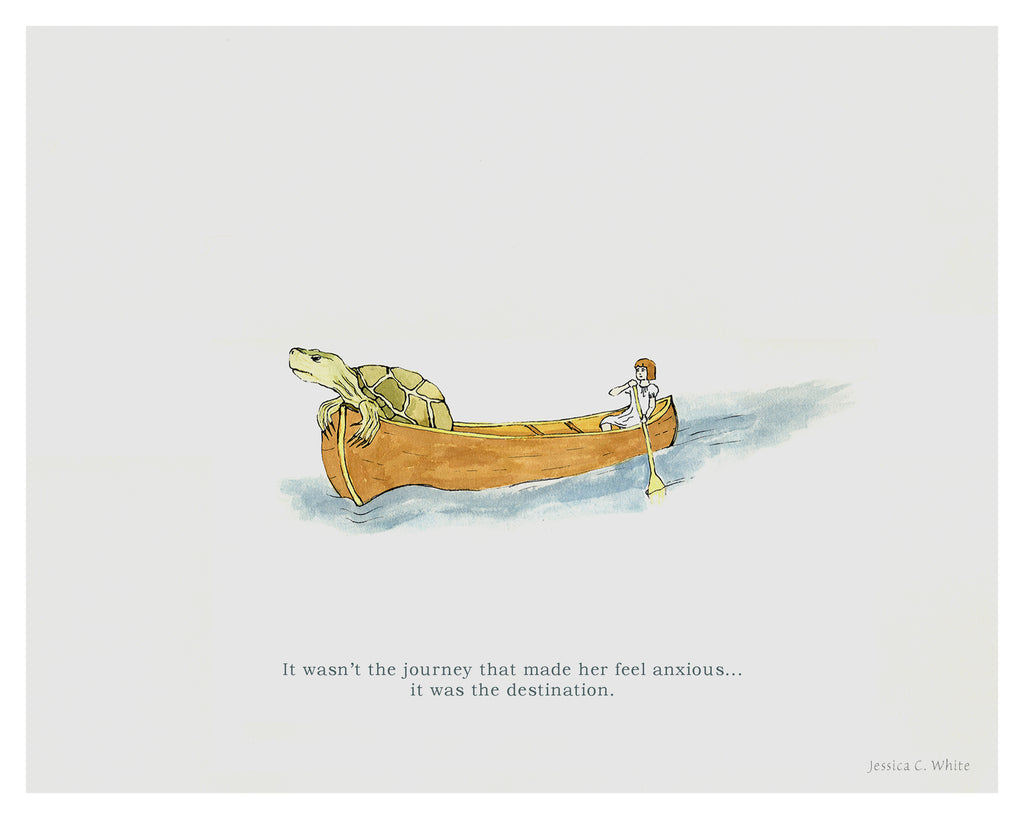 Turtle Journey
This is a digital print of "Turtle Journey," an ink and watercolor drawing.

The text says "It wasn't the journey that made her feel anxious... it was the destination."
This print is an inkjet print on 8"x10" archival paper, printed in an unlimited edition. Ships flat, packaged in a protective sleeve and stiff backing.